3D-Printer
We now have a 3D printer you can use to print your own models (or just good-looking downloaded ones) for a refund of the printing costs (usually a few euros). It is the open source 3D printer Prusa I3 MK3S.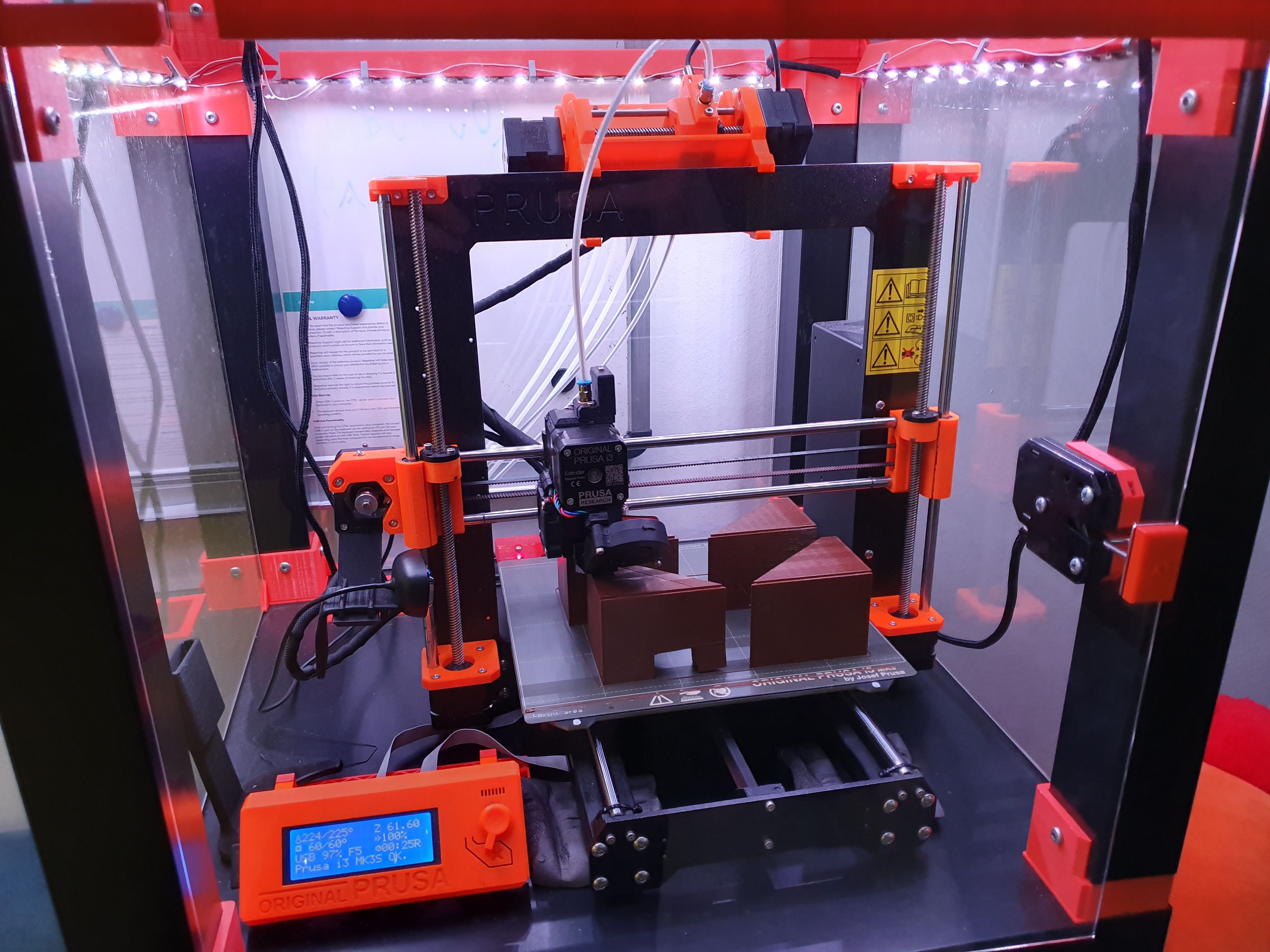 If you have no experience with 3D printig, you can go to https://www.myminifactory.com/de/ (free and paid models), https://www.thingiverse.com/ or https://www.prusaprinters.org/prints to download free models that we can print for you. 3D pints are usually monochrome, but we can also print certain models in multiple colors with our multicolor print module. We have many colors in stock, but if you want something special, we can see what we can do and try to organize it.
Just message us on Telegram (@FabianGrote) or by email (ak-3d@fius.de) and send us what you want to print, or if you want to join our 3D printing team (we are of course always happy to see new people in our team 😉 ).
Since entering the university building is not so easy at the moment, it is of course a little more complicated to get the prints to you, but we will definitely find a solution (e.g. by post, or if you are at the university anyway for an exam).
If you already have some experience in tinkering your own models, you are welcome to send us the STL files directly and we will print the whole thing for you.
Until then: Have fun constructing your own 3D models! 🙂